Based on Anthony Swofford's memoir of the Persian Gulf War, Jarhead, starring Jake Gyllenhaal was directed by Sam Mendes and written by William Broyles Jr. The film was released in 2005 by Universal Pictures.
A Neal Street and Red Wagon Production.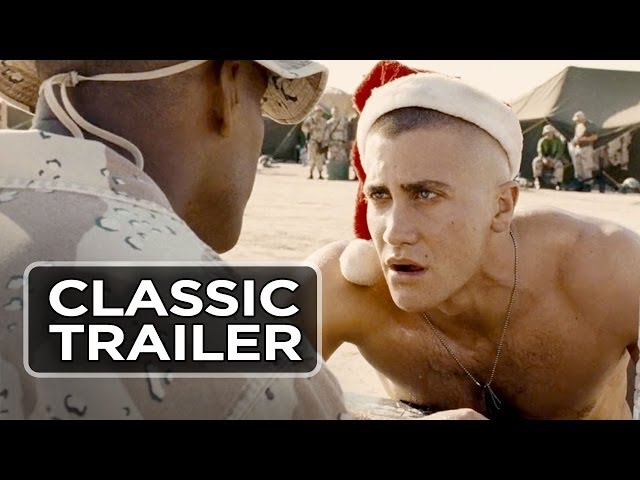 About
Jarhead (the self-imposed moniker of the Marines) follows Swoff (Jake Gyllenhaal), a third-generation enlistee, from a sobering stint in boot camp to active duty.
Sporting a sniper's rifle and a hundred-pound ruck on his back through Middle East deserts with no cover from intolerable heat or from Iraqi soliders, that are always potentially just over the next horizon. Swoff and his fellow Marines sustain themselves with sardonic humanity and wicked comedy on blazing desert fields in a country they dont understand against an enemy they can't see for a cause they don't fathom.
An irreverant and true account of a war that was antiseptically packaged, Jarhead is laced with dark wit, honest inquistion and episodes that are at once surreal and poignant, tragic and absurd.
Key Creatives & Cast
Key Creatives
Directed by Sam Mendes
Written by William Broyles Jr.
Based on the book by Anthony Swofford
Produced by Lucy Fisher & Douglas Wick
Co-Produced by Pippa Harris
Cinematography by Roger Deakins
Production Design by Dennis Gassner
Costume Design by Albery Wolsky
Edited by Walter Murch
Composed by Thomas Newman
Casting by Debra Zane

Cast
Jake Gyllenhaal
Jamie Foxx
Peter Sarsgaard
Chris Cooper
Lucas Black