Created and written by Rory Haines and Sohrab Noshirvani, Informer is a sophisticated, contemporary character-driven thriller about Raza, a young, second generation British-Pakistani man from London who is coerced by Gabe, a Counter-Terrorism officer, into informing.
Starring Paddy Considine, Nabhaan Rizwan and Bel Powley. The production earned Nabhaan Rizwan the RTS Breakthrough Award and the Best Breakthrough Talent award at the Edinburgh TV Festival for his performance.
The six part BAFTA nominated series is a Neal Street production for BBC One and Amazon Prime.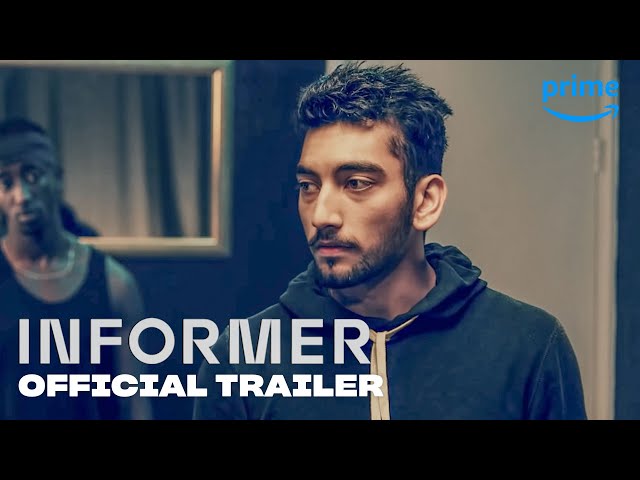 Nominated for a BAFTA TV Award: Outstanding Drama Series
See more >
About
A young, second generation Pakistani man from East London is coerced by a Counter-Terrorism officer to go undercover and inform for him. The officer himself has a past he is unwilling to expose and as he pushes his informant deeper, the stakes for both men get higher and higher. It is a story about identity in a world where lines are increasingly being drawn and sides are being taken.
What happens when you, or your friends, family or neighbours fall on the wrong side of that line and the personal becomes political.
Key Creatives & Cast
Created and Written by Rory Haines and Sohrab Noshirvani
Directed by Jonny Campbell
Produced by Julian Stevens
Executive Produced by Sam Mendes, Nicolas Brown, Julie Pastor, Elizabeth Kilgarriff (BBC)
Cast:
Paddy Considine
Nabhaan Rizwan
Bel Powley
Jesssica Raine
Sunetra Sarker
Reiss Jeram
Paul Tylak
Sharon D.Clarke
Roger Jean Nsengiyumva
Mim Shaikh
Stanley Townsend
Arsher Ali
Arinzé Kene
Nell Hudson