Julianne Moore and Bill Nighy made their Broadway debuts in the world premiere of David Hare's new play The Vertical Hour, the first Hare work ever to premiere on Broadway.
Directed by Sam Mendes, The Vertical Hour opened on Broadway for a strictly limited 20 week engagement in November 2006 at the Music Box Theatre with preview performances beginning on Thursday November 9, 2006.
Theatre World Award 2007 - Bill Nighy
About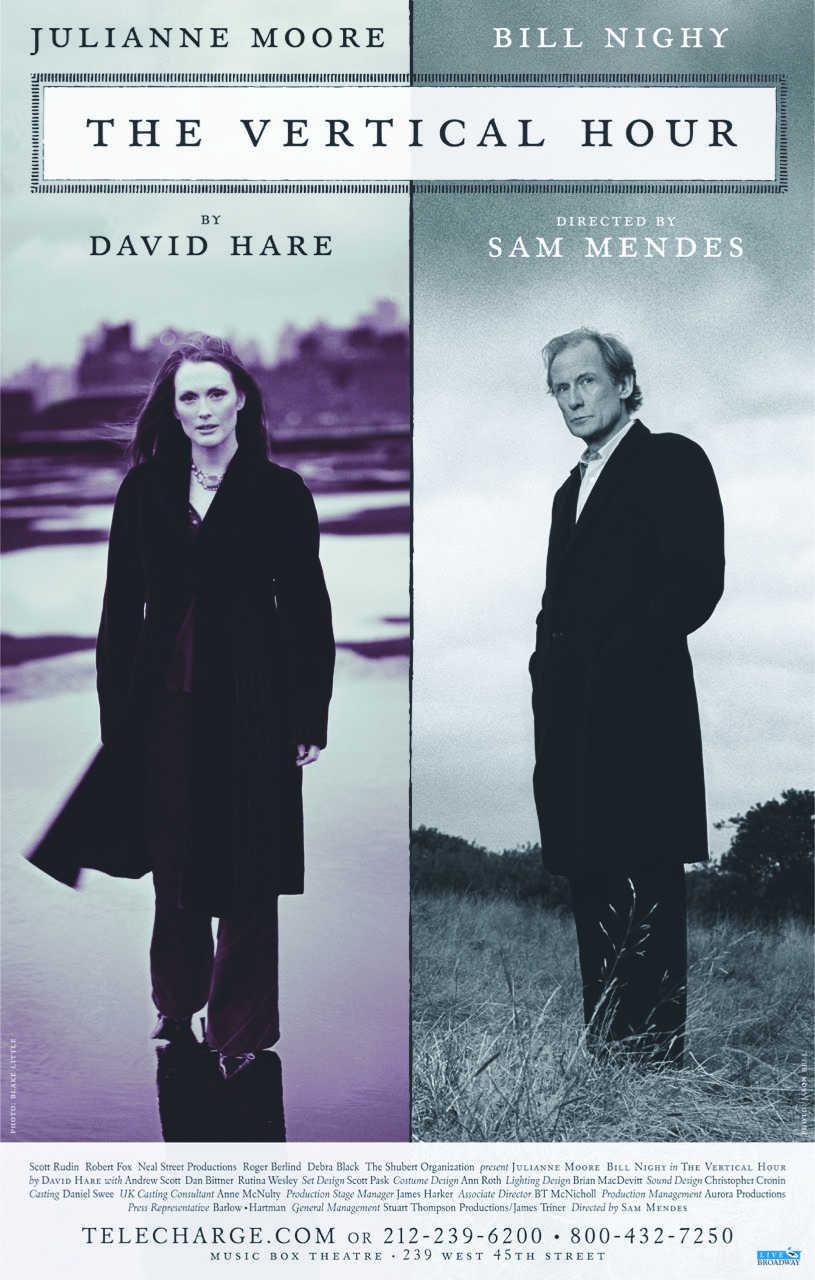 An American war correspondent turned academic meets a man in the Welsh borders who challenges her culture and beliefs in a post-September 11 world.
Key Creatives & Cast
Key Creatives:
Directed by Sam Mendes
Written by David Hare
Cast:
Julianne Moore
Bill Nighy
Andrew Scott
Productions
The Music Box Theatre, Broadway. 9th Nov 2006 - 11th March, 2007.